Having children is my greatest achievement. It was my saviour. It switched my focus from the outside to the inside. My children are gifts, they remind me of what's important.
Well that was an emotional week.
We all heard about the 2 year old girl from Alberta... Devastating.
The same night they found her body, a little boy was tragically hit by a car while crossing the road here in Penticton.
A few days later they released his name and I realize that I was fortunate enough to have met him once. We had spent Canada Day together in 2013. His Mom had been a source of information for me when my WpgBesty's daughter had been diagnosed on the spectrum.
It is such a tragic story.
Her and her husband are both paramedics. The driver of the vehicle that hit the little boy is an RCMP officer. The little boy's Dad was taking him and his older brother, who is on the spectrum, on a bike ride after school. He was run over while crossing a busy intersection.
Their ages kept repeating in my head.
On Friday SBean, HBear and I picked a huge box of plums and we took them to a lady that was billeting a large family that was coming in for the funeral.
When I got there she was in her robe. She apologized and explained that since the chemo she gets cold easily.
She told me that she was leaving for Toronto next week to do a walk for cancer. I looked at her, and asked "is your name Kathy? Are you Kathy's Angels?"
I remembered her story. I had pledged her and her Angels $55. It was 3 months after we lost my mom (Kathy) and they walked on her birthday so I pledged what age my Mom would have been.
She didn't even know the family in need but she opened her doors to them anyways. How great is that?!
On Friday HBear was so excited that she got to cross a summer bucket list item off. A sleepover, star gazing and movie with Papa! At an outdoor venue they were showing Inside Out and Papa took HBear out for dinner and then the movie.
SBean got pizza and The Smurfs movie with Mommy & Daddy while big Sis was out having fun!
When she got home she was in tears. She had put her teddy bear, Maury down and when she came back he was gone.
She was so upset. In between tears she said "Whoever took him must really need him. So I am OK with that. I will buy a new teddy bear. But I'm really sad because I love MAAAAUUUURRRRYYYYYYY."
She was trying to be so brave and I was so proud of her but I have to say my heart was breaking a little too.
I put an amber alert out for Maury on my Mom Facebook Page and got a tip that he was in Veterans Park… at 7:30am on Saturday morning I was out in the rain searching the park and everywhere else… but no Maury :(
Maury's Story... (
I cannot believe I can't find a good picture of Maury!!!! She has barely put him down in the past 6 years! LOL)
When HBear had just turned 1 we were out shopping in Kelowna. It was Boxing Day. I remember standing in the mall with my Sister when I saw my Mom pushing HBear in her stroller and they both had

Cheshire

grins on their faces. HBear was holding a Bay Bear. My Sister said "Oh look Mom bought her a teddy bear!"
I could see it in the twinkle of her eye. When they walked up I looked square at my Mom and said "Mom did you pay for that bear?"
She just tossed her head and said "my baby wanted it so my baby got it. So I said "Mom did you let my 1 year-old daughter steal a teddy bear?"
She just repeated herself… "Whatever my baby wants my baby gets."
Mom got a kick out of being a "rebel".
LOL
I tried to get her to go back and pay for it and it became a huge family joke.
Just over a year later we were flying home from Winnipeg and it was a terrible flight. HBear who is usually a fantastic flyer began screaming for the last 30 minutes of our flight. It could've been the 3 hour delay in between flights or could've been that she was 2 and it was 10 PM but whatever it was made her cry uncontrollably during our descent into Kelowna. Someone at the back of the plane shouted "shut that kid up!" Ninja actually stood up and yelled something back, and believe me that is not typical of his personality. LOL
By the time they opened the plane doors I was just trying to get out of there as quickly as possible. And I left Maury on the plane. She was devastated. I called the airport, I called the airlines, I called everybody but Maury was gone.
The next day Maury #2 was legitimately bought and paid for.
J
The Bay no longer carries that particular bear. We went to Toys "R" Us and went to the stuffy area she was allowed to pick out any stuffy she wanted. She picked a bear that looks identical to Maury LOL. When I asked her what she was going to name him she looked at me like I was crazy and said, "Maury". LOL
I'm happy that she picked a bear that looks like Maury. I am sad that something that was so special to HBear, that my mom bought, is gone.
The other day I met someone that knew my Mom when she was younger. And she said "My I just can't get over how much you are like your Mom!" And I automatically responded "thank you".

3 years ago if someone would've said that I would've gone off on a litany of reasons why we are not like each other LOL and now I say thank you. It took this tragedy to realize what a compliment that is.

In fact, that was one of my last conversations with my Mom.
It was the Wednesday, June 19 like 10:30 at night and I called her and I was like "I know you're tired, I'm sorry but when things pop into my head that I need to say I need to say them." And I said, "you know all those times I said I wasn't like you. I was lying. I am like you and I'm proud of that fact."
That was one of the only times my Mom cried to me. She thanked me for saying that to her. My Aunt happened to be with her when I had called and when she came back she gave me the biggest hug and said "you don't know how happy you just made your Mom."

There are 1 million things I wish I'd said, there's 1 million things I wish I would've asked, there's thousands of things I wish she would've said... but I am so happy that I said that one thing.
On Saturday My MBesty and I went out to PaintNite! It was so much fun! It did pull at my heartstrings because my Mom would have LOVED PaintNite! She liked paint by numbers lol this would have been her thing. I wish she could have enjoyed a night out painting with us. She would have loved it as much as I did
J
The artist that was teaching us came up and looked at my super tidy canvas and made a HUGE squiggle down the middle. I gasped. She looked at me and said "you need to loosen up." LOL As I looked at everyone's paintings you could see that we all had a different artistic voice. Or at least that's what the teacher said… I said I could tell what kind of housekeeper each person was by looking at their canvas BAHAHAHA
On Sunday we held our annual HockeyPool. I am so excited for this year… All I have to say is, McDavid
J
Last week I made a delicious pork chop dinner with potato patties. The whole meal was fabulous! The herbs popped in my mouth and even though I can feel fall in the air, this dinner tasted like summer in my mouth!
Herb Pork Chops With Caramelized Shallots
2 tablespoons oil
2 teaspoons chives, chopped
2 teaspoons thyme, chopped
2 teaspoons parsley, chopped
3 cloves of garlic, minced
4 bone in pork chops
2 tablespoon butter
2 small shallots, minced
1/2 teaspoon grated lemon zest
Combine the oil, chives, thyme, and parsley together with the minced garlic. Mix well. Season each side of the pork shop with salt and freshly cracked pepper, to taste.
Next, rub each side of the pork chops evenly with the herb mixture. Set aside for 15 minutes for the meat to come to room temperature.
Heat an oven proof pan over medium high heat and add oil.
Add the chop and cook for 3-4 minutes until the chop is golden brown.
Flip over and place into the oven to continue cooking for 9-11 minutes or until the pork is cooked through. Remove the pork from the pan and let it rest for at least 5 minutes.
Heat the same skillet over medium heat. Add the butter, lemon zest, and shallots. Cook, stirring often and making sure to scrape up the browned bits from the bottom of the pan, for 5-7 minutes or until caramelized.
Serve a bit of shallots on each pork chop before serving.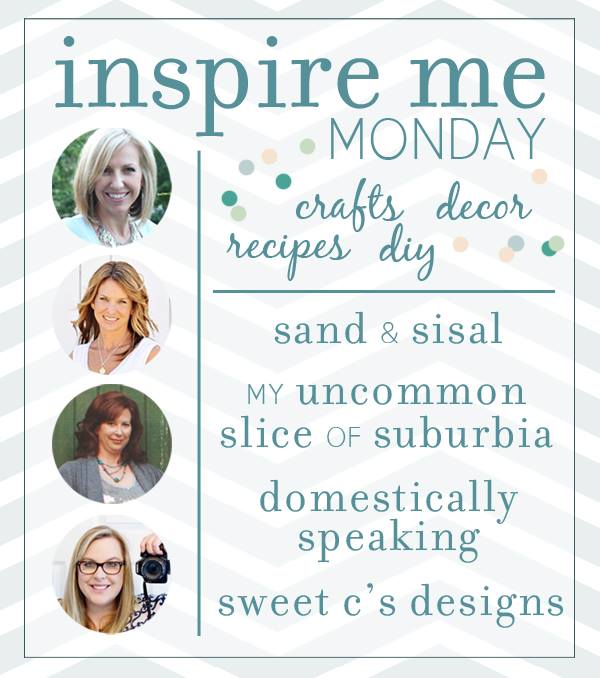 4 medium-sized potatoes, boiled, and quartered
1 cup shredded asiago cheese
2 tablespoons lemon juice
¼ cup olive oil, for frying (add more as needed)
Combine prepared potatoes and milk in a large mixing bowl; using a potato masher, mash the potatoes until smooth and creamy. Set aside.
Heat 1 tablespoon butter and 1 tablespoon oil in a large skillet over medium heat.
Add chopped onions and cook for 2 to 3 minutes, stirring occasionally, until translucent.
Add spinach and garlic to skillet; season with salt and pepper and continue to cook for 2 more minutes, or until spinach is wilted.
Remove from heat and add spinach mixture to the potatoes.
Add egg and panko/bread crumbs; stir until thoroughly combined and smooth.
Shape the mixture into patties.
Heat olive oil in a large skillet.
Working in batches, fry each patty on both sides until golden brown; about 3 to 4 minutes per side.
Transfer potato patties to a paper towel–lined rack.