I had a wonderful Mother's Day… did you?
Me and HoneyBear December 1, 2008
Me and SydneyBean November 27, 2012
Me and SydneyBean May 4, 2013
Me and HoneyBear April 1, 2012
My Mom and My Nana March 22, 2013
Me and my Mother-in-Law August 9, 2010
My Mom and my Sister July 21, 2012
Me and my Mom August 9, 2010
HoneyBear had a "surprise" Mother's Day party at preschool and it was very cute! Songs, stories, presents and cookies – my kind of party
J
Singing "I Love My Mommy"
Yesterday Ninja made us a delicious brunch. French toast with blueberries, strawberries and oranges, sausages, bacon, and scones, PLUS mimosas!!! YUMMY.
Then we went swimming at the community center. Mom and Dad came too. It was an eye opener for sure. Mom hasn't been feeling well lately, in fact her pain has been so bad she has barely left her bedroom all week. At the pool she barely made it in and walking to the hot tub… she almost dropped. Once in she was so faint she had to get out and drink some cold water… she was visibly shaking. She couldn't hold SydneyBean… even in the water. I know I see her every day, none of this should have come as a shock. I guess no matter how old you are you always think your parents are super heroes… indestructible. Seeing her like this is very upsetting. The Cancer has really affected her MS, I'm not sure why the Universe plays mean like this… if everything happens for a reason, I sure hope there is a good reason for all this pain and sadness.
Me and my Girls
After the pool, Mom and I went to Starbucks got ourselves Frappachinos and went for a mani and a pedi. I am NOT a mani/pedi kind of girl BUT I have to say, it is nice to sit in a massage chair and have someone pamper you for 2 hours LOL. Mom made me get my eyebrows waxed… she is STILL trying to make me a girly girl after all these years LOL
Ohhhhhh.... Ahhhhhhh lol Yeah I bite my nails :(
When we got home Ninja and Dad had dinner ready. We had homemade bacon, mushroom & Swiss burgers with coated potato wedges and onion rings! DELISH!
PLUS Gifts… an hour massage GC, a new coffee mug, a pink rose, a lovely homemade bookmark, and my sister and brother-in-law sent me 2 beautiful Mother Memory books to pass down to my girls, pregnancy must be REALLY getting to her to give me something so sentimental LOL, they are beautiful!
Opening gifts after breakfast
I am a pretty lucky girl, if I do say so myself! Oh and I topped off the day with Survivor!!! That's a biggie actually because that show is one of the few that are on Ninja's NOT WHILE I'M IN THE ROOM list. LOL He must REALLY love me
J
The weather has been quite nice lately so we have been working hard to make the yard look nice but without the work lol. Mom loves gardening… me not so much. We have a small front yard that is taken up by a large Plum tree. The backyard is beautiful, especially in the summer when the flowers are blooming and the Hazelnut Tree is lush and green. Down the driveway is a WHOLE other story.
It takes Mom all summer to weed the flowerbeds. It looks terrible and it almost kills her to keep it up. Last year I convinced her to dig it all up. So this year we did something a bit creative… I
always like taking old things and seeing what we can do with them to make them look new. Here we took 10 tires, washed them, spray painted them, lined them, filled them with dirt and planted flowers. We laid 2 types of rock down the entire flower bed and Mom planted a few shrubs behind to cover up the neighbor's old fence (in time).
Dad spray painting the tires
HoneyBear displaying the finished tires
Organizing...
Adding flowers
Laying the rocks
In the sun it looks awesome!!
Vintage look... it will look even better when the grapes are fully bloomed
I
think it looks GREAT!
It is unique, it was a great use of old tires and best of all… barely ANY maintenance!!!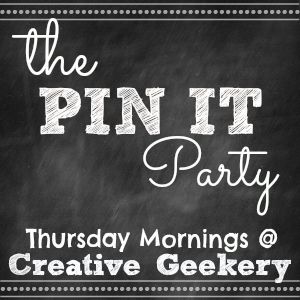 This post can also be seen On Frugal by Choice,Cheap by Necessity's Homemade Monday Link Up and...
Subscribe in a reader